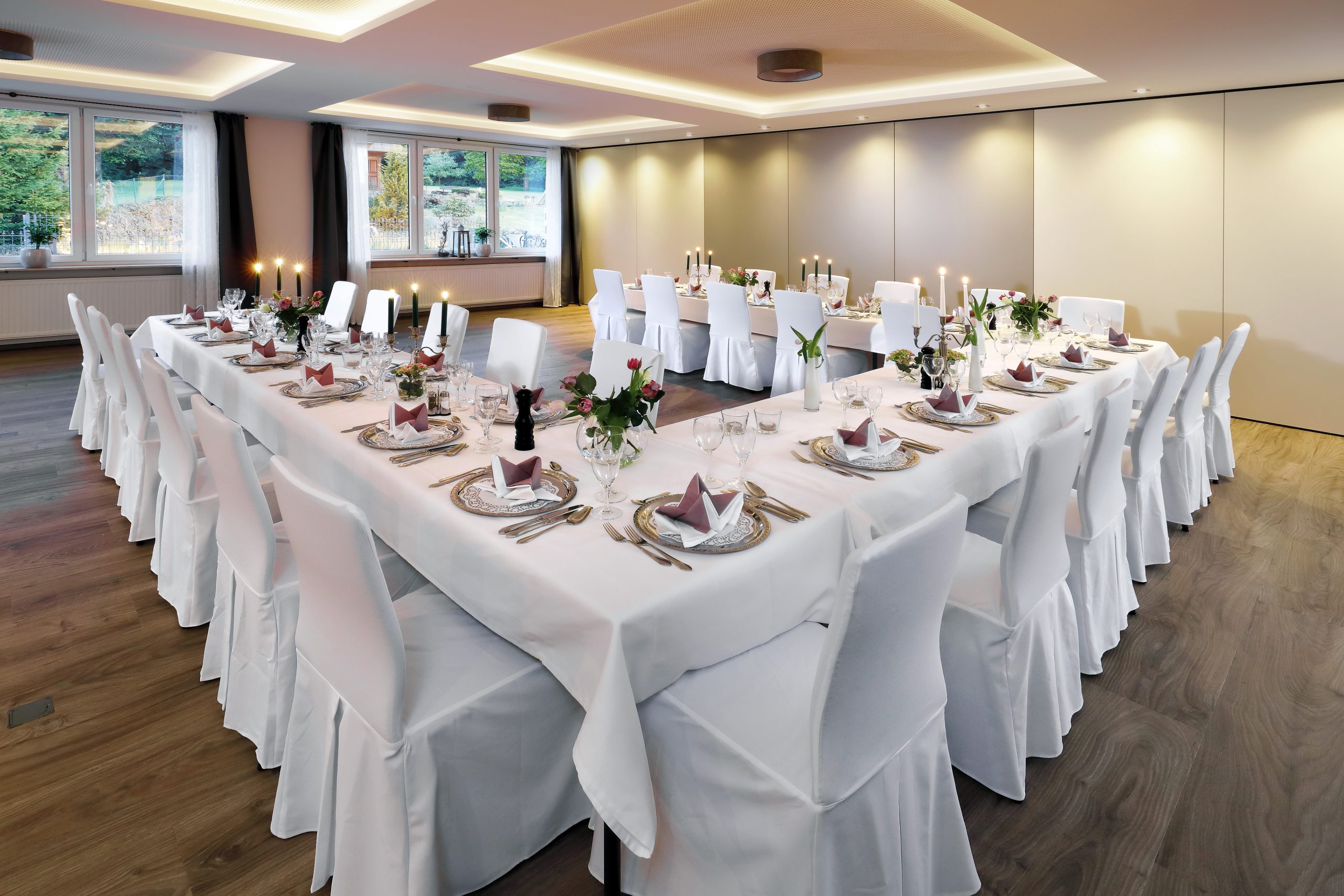 Make your event an experience
We offer you the right setting and perfect service for company celebrations or private events. It doesn't matter whether it's a gala evening, a summer party or another special occasion. Our competent team supports you. We would be happy to convince you in a personal conversation.
Inquire now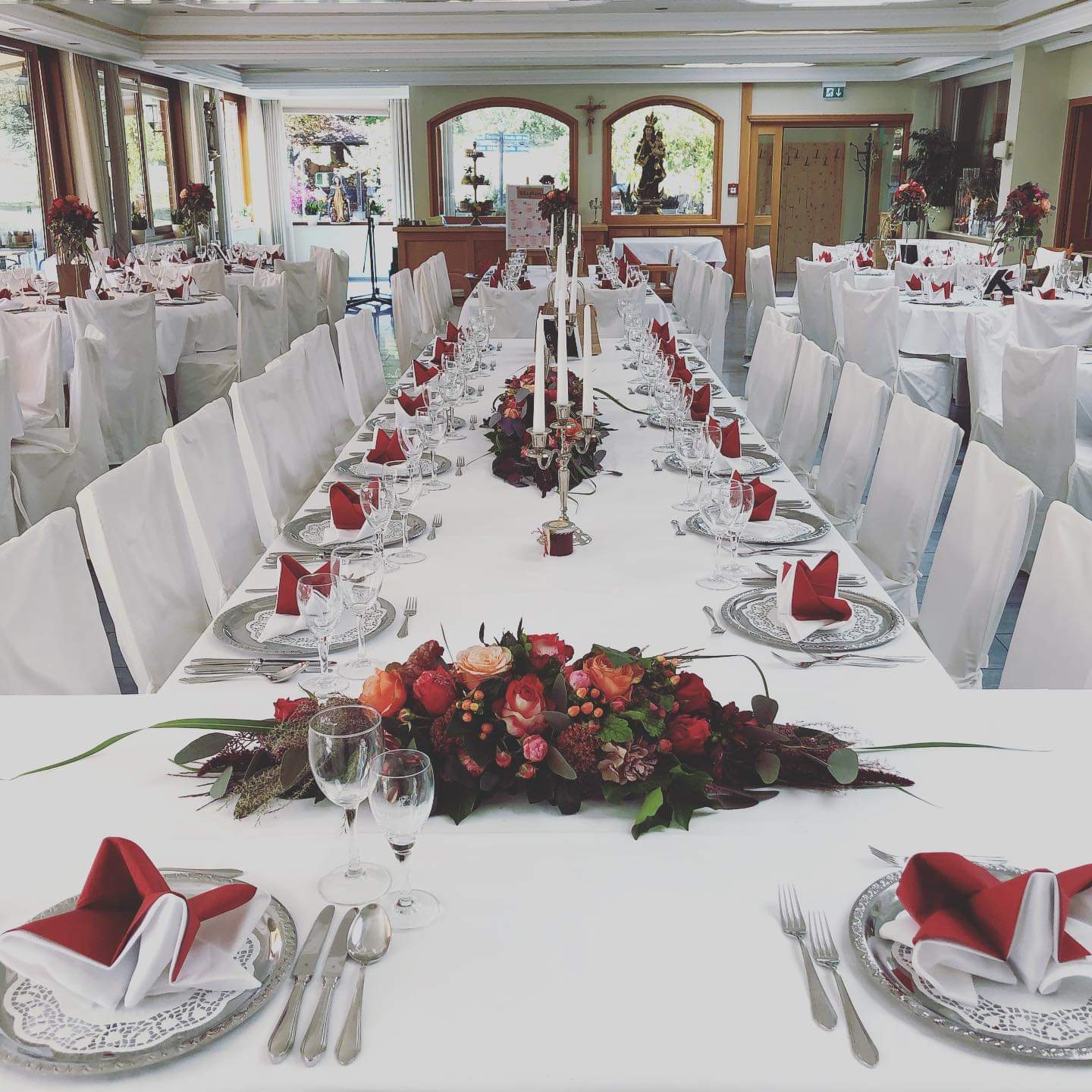 Your dream wedding at the Hotel Brunnenhof
Organizing your wedding celebration with a lot of love and special care is what gives us the greatest pleasure! We fulfill your wishes individually for a unique celebration. Benefit from our experience and let us advise you so that you have an unforgettable day! We are real specialists when it comes to organizing weddings.
Inquire now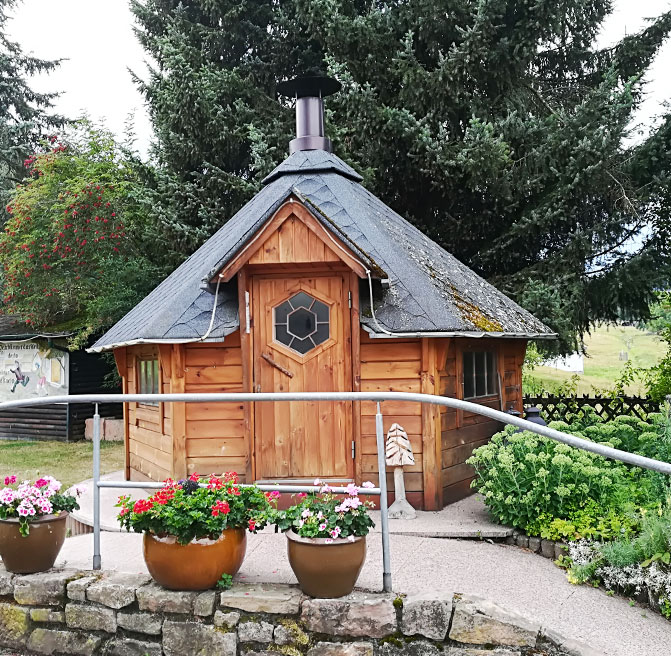 Our "Steam Boiler" - the Brunnenhof experience
After a productive day at the conference, the cozy get-together for team building should not be neglected. Our steam boiler with its rustic coziness and hut magic romance is ideal for almost every season. Enjoy, for example, a Spessarter Vesperplatte or brine meat (meat in foil) in a rustic ambience with a crackling fire. A hearty lard bread to start with and a wild boar drop to round it all off – of course, this is a must!
Our steam boiler can be rented separately for groups of 6 to 12 people.
Inquire now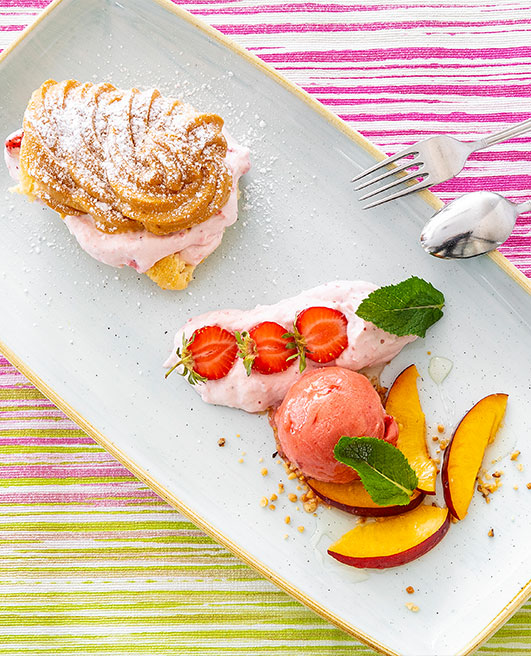 Company anniversaries, summer parties and events
In our large garden, your celebration will be an unforgettable experience. Feast on, for example, grilled specialties from our smoker or from the summer grill buffet – put together according to your wishes. A possible musical accompaniment can be organized. Or may the robbers from the Spessart attack your group? This experience will remain THE topic of conversation after your stay. Promised! You see – there are many possibilities.
We would be happy to help you organize YOUR personal event!
Inquire now
Request for your celebration