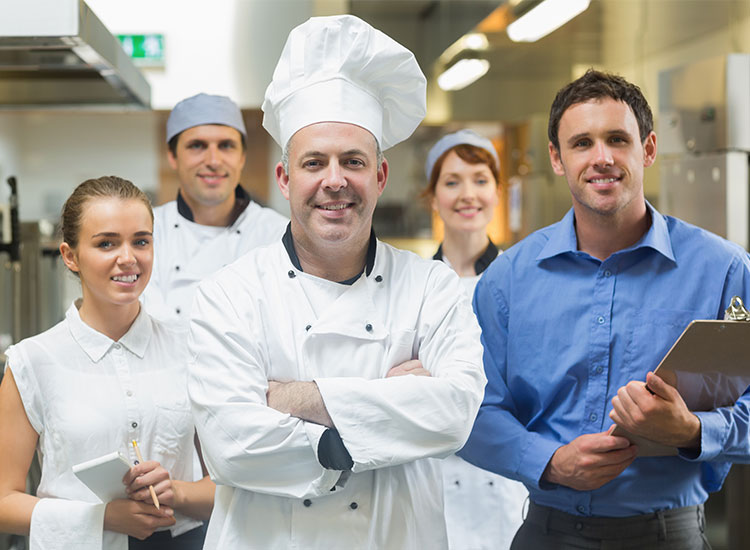 Vacancies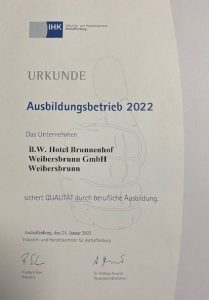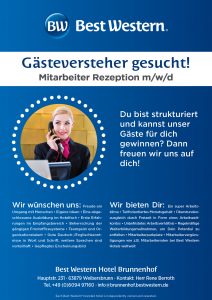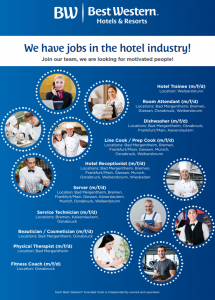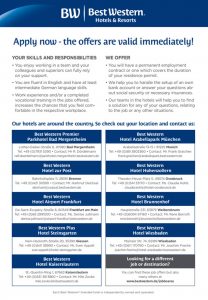 We always welcome your unsolicited application.
Of course, we offer pupils and students the opportunity for an apprenticeship, internship or a dual study program every year.
Don't be afraid to get in touch with us. We look forward to reading from you!
Please send your application to:
Best Western Hotel Brunnenhof
Hauptstrasse 231
63879 Weibersbrunn
Mail: info@brunnenhof.bestwestern.de
Phone for further questions: 06094 97160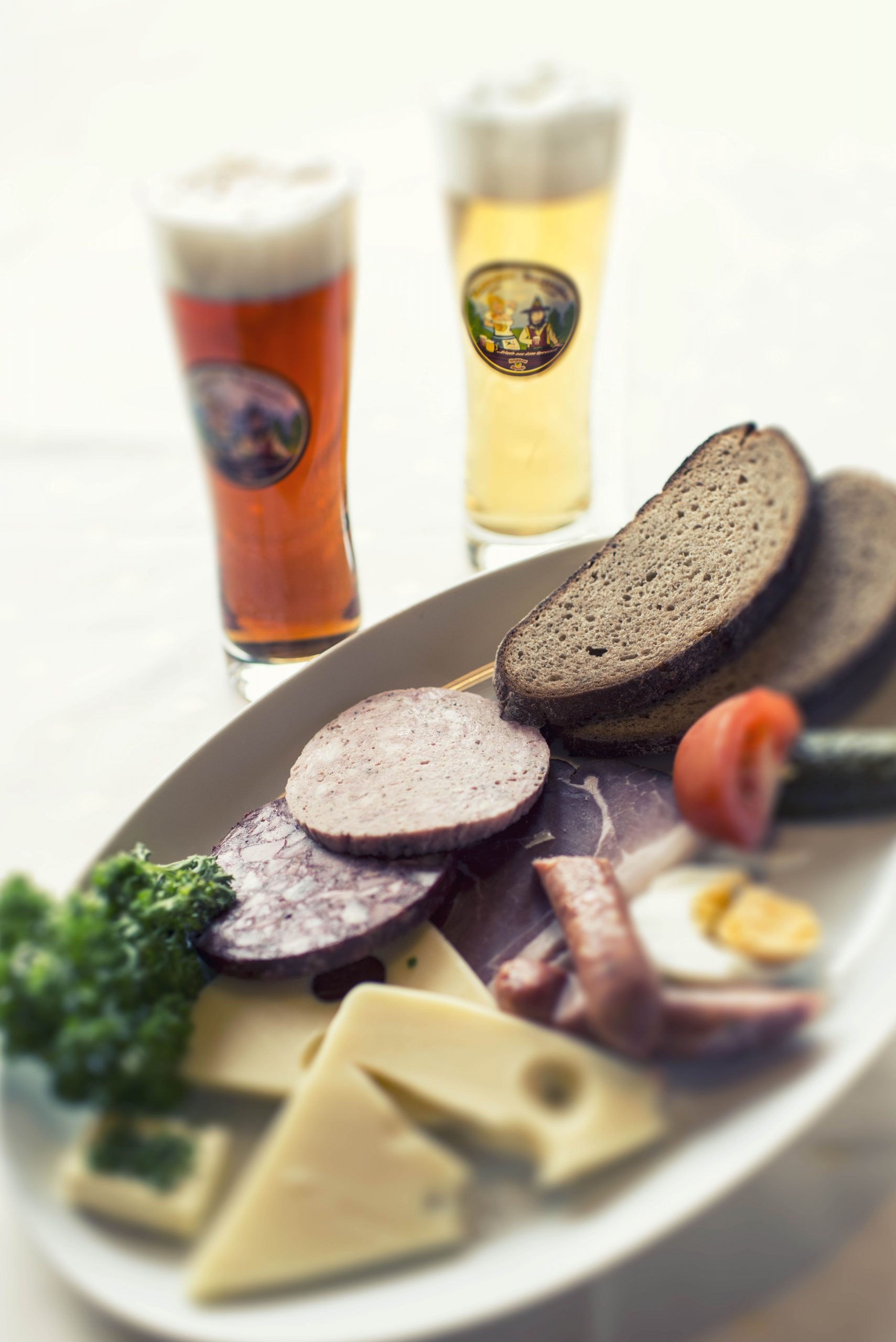 Wolfgang Rüb
My name is Wolfgang Rüb, I am 60 years old and a chef by profession. I have been working at the Brunnenhof for over 40 years, and the well-being of the company is very important to me. I'm really looking forward to finally being able to cook again, because cooking is my great passion and I'm looking forward to finally seeing all my work colleagues again.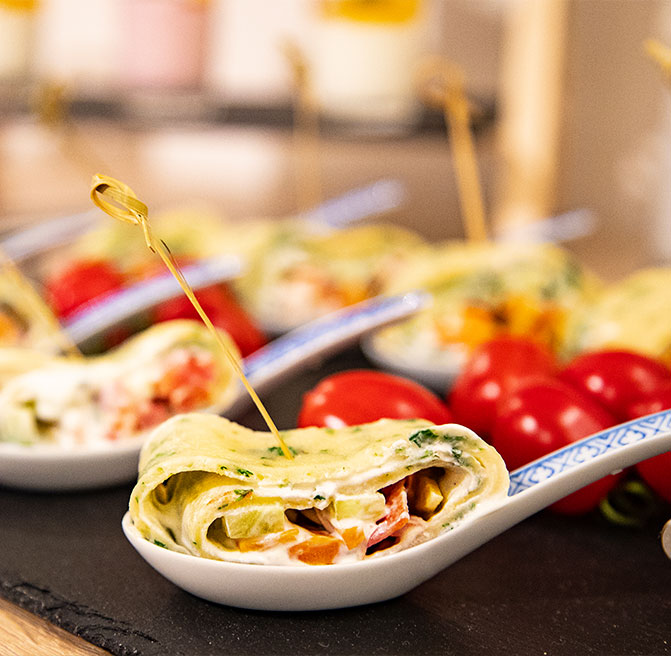 Oliver Swart
Hello, I'm Oliver Swart, I've been living in Germany for almost 2 years and I'm originally from South Africa. I am working as a trainee cook in the second year of my apprenticeship under Alexander Schuhmacher. I was asked why I love working in gastronomy. The question can be answered very simply on my part: The kick. There is no other job that demands so much from you as the kitchen. Every plate has to be perfect, every step of the process has to be precise, and on top of that you always have to know what's next for the guest and agree every second so that the food is at the pass at the same time. I also love the constant pressure: hot ovens, sharp blades and finally the chef's artwork on a clean white plate presented to the guest. Many people see cooking as an additional task at the end of a long working day or as a hobby after they have made their own pasta. But for us cooks it is much more than that, for us it is a kind of charisma, like the dancer in front of the audience. For us, the guest is the audience and we are the choreographers – the dance then takes place on the plate and on your tongue. That's why I love cooking because there's no other job like it in the world!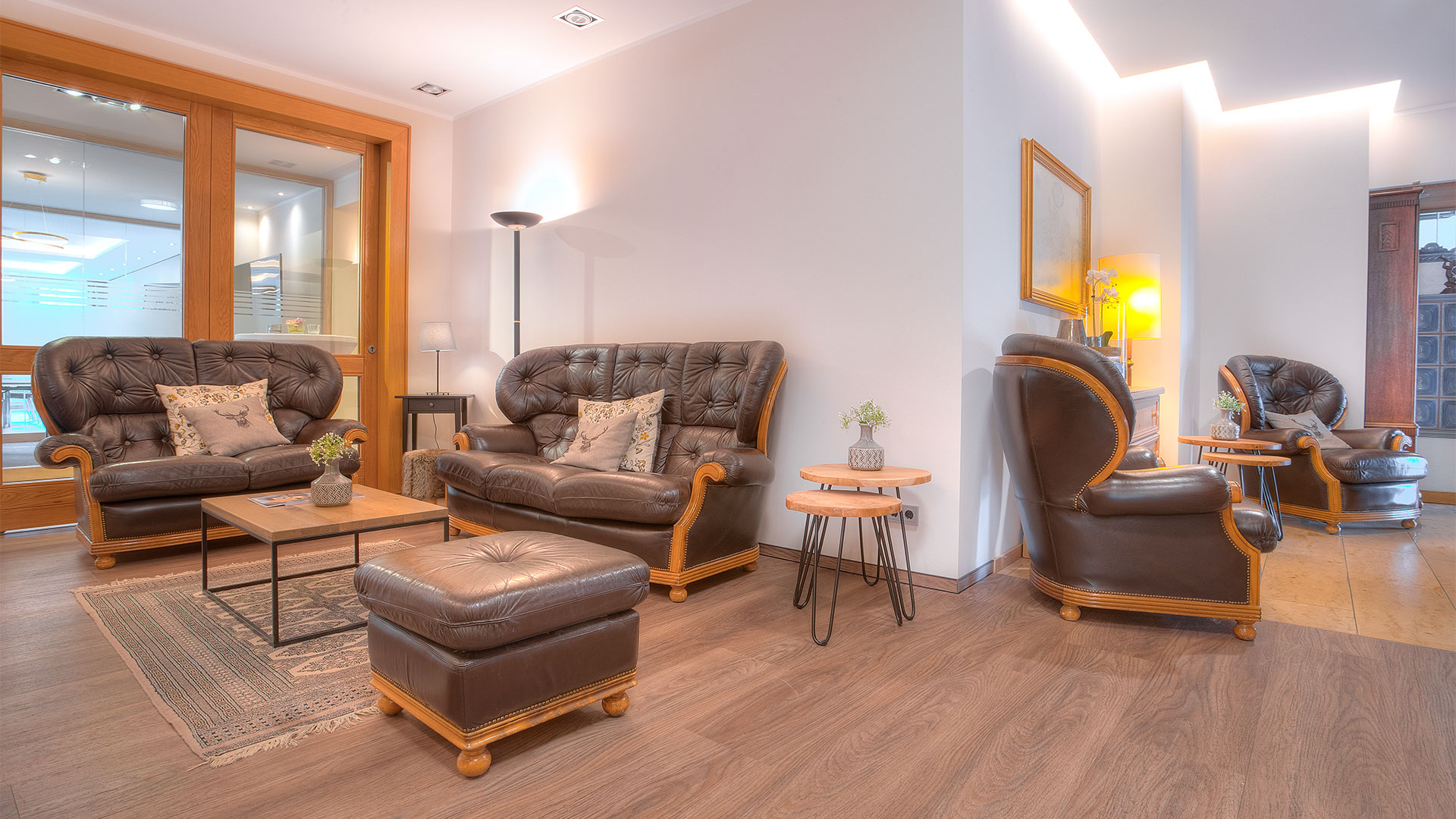 Jutta
My name is Jutta and I work at reception. I love organizing processes and preparing them as well as possible, maintaining contacts professionally, checking that everything meets or even exceeds expectations and "filling" the hotel in the best possible way. In the hotel business since 1977, still exciting – every day is different, you meet many people from different cultures, simply unbeatable! I am very happy again, together with the great team and all departments, to spoil and surprise guests, to offer them a home from home.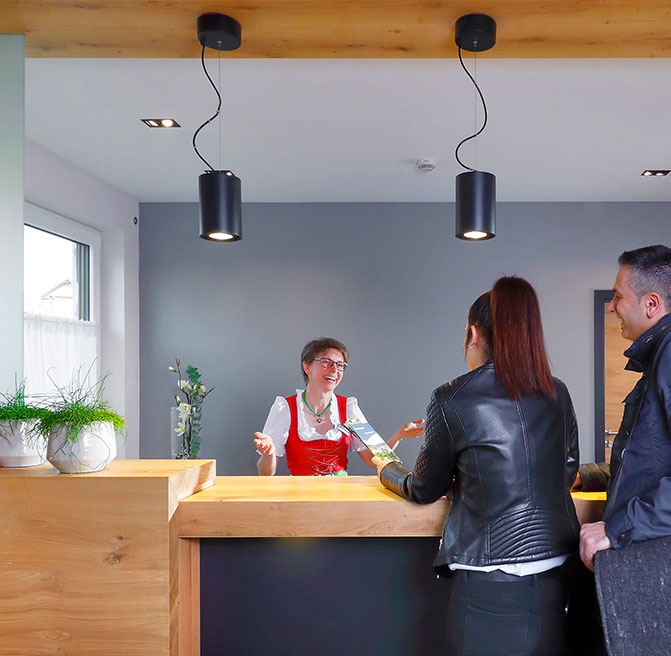 Erika Nebel
Hello, my name is Erika Nebel and I work as a trained hotel manager at the reception. I like working in the Brunnenhof because it is a house with a heart & soul and hospitality is still very important. It's just fun for me to meet new, nice people every day at the "main artery" of the hotel and to look after our many dear regular guests. At the Brunnenhof, we are allowed to respond to each guest individually and we all work together to ensure our guests have a special stay. I'm looking forward to when we can be there for everyone again and I can finally hear life, "chatter" and laughter echoing through the rooms again.